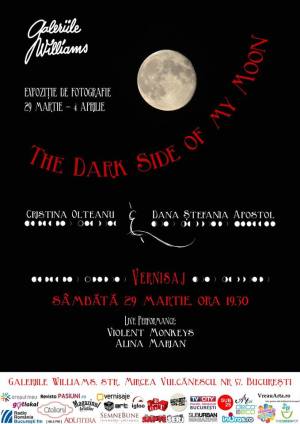 Art Show

The Dark Side of My Moon

Saturday, March 29th, 2014 – 19:30
Where
What
Galeriile Williams invites you this Saturday, March 29, at 19:30, at the opening of the photographic project of artists Dana Stefania Apostol and Cristina Olteanu.
The Dark Side of My Moon aims to invite the viewers to insight, to sincerity, and to lead them to their self.
The Dark Side of My Moon a land ruled by sensuality, strength, independence, rebellion.
Free to visit March 29 – April 4, Mon – Sun: 14:00 – 23:00
Christian Maryan Green (Violent Monkey) and Alina Marian acoustic set, at the opening event.