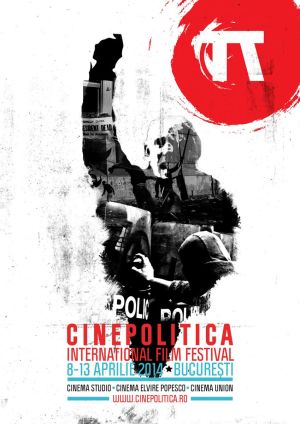 Festival

CINEPOLITICA

Tuesday, April 8th, 2014 – 20:00 – International Film Festival 2014
Where
Multiple venues in Bucharest

How much
14 LEI
What
A few of the most interesting films on recent political issues will be screened during the third edition of Cinepolitica International Film Festival, which will take place between April 8th and 13th in three cinemas in Bucharest: Studio, Elvira Popescu and Union.
The two major sections, the Competition and the Panorama, will address current topics – from freedom of speech in Russia and Iran to the protests which have been taking place in several places around the world, the monopoly of the big pharmaceutical companies, the future of North Korea – but will also take a look back at life-changing political decisions.
With an original and innovative concept, Cinepolitica is the festival which reveals to the audience, by using the art of cinema, the political mechanisms and motivations that leave their mark on all of us.
The International Competition of the festival showcases a relevant selection of recent feature-length films, from all over the world, which approach, in a specific manner, the area of politics and its implications. The films are evaluated by an International Jury comprising reputable experts on cinema or history and politics, who decide the awards, including the Cinepolitica Trophy.
The special, non-competitive programs include thematically grouped films, present major personalities of today's world, analyse controversial topics, launch challenges and incite debates. - Source: http://www.cinepolitica.ro/en/
Festival Program