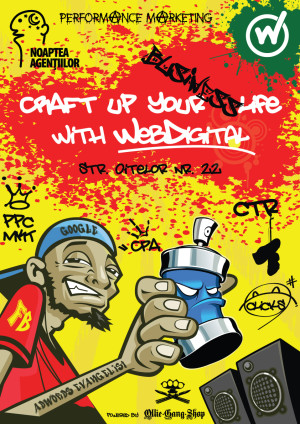 Festival

Craft up your life with WebDigital (Bucharest Creative Agencies Night)

Thursday, April 3th, 2014 – 20:00
Where
WebDigital
22 Oitelor St., 1st Floor, Apt. 2, Bucharest
What
During Bucharest Creative Agencies Night, WebDigital is the host of the youngest and most rebel entrepreneurs!
Are you a passionate about online marketing? Do you have a cool online business you want to promote? The team @ WebDigital is waiting for you with nonconformist ideas!
Their team is ready to "vandalize" the agency quarters, so come with your smart phone or tablet to catch the moment!