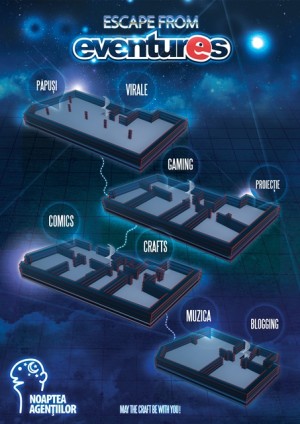 Festival

eventures Island @ eventures (Bucharest Creative Agencies Night)

Thursday, April 3th, 2014 – 20:00
Where
eventures
14, Balaban street, Bucharest
What
eventures agency brings you a gaming night within Bucharest Creatie Agencies Night!
You can craft your way up in Escape from eventures.
The rules of the game are easy: discover the characters, find out their crafts and you enter the eventures world!
Find out the crafts in each world, gather pieces of information and the last level of the game will find you discovering your own crafts!
Craft your way out or up from eventures Island.