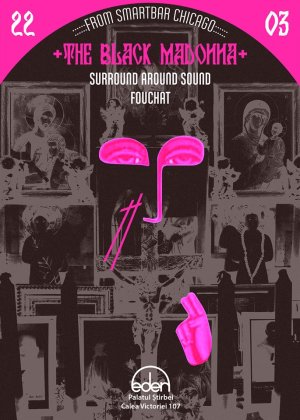 Party

THE BLACK MADONNA

Saturday, March 22th, 2014 – 22:30
Where
What
This Saturday, March 22, Eden Club, Bucharest, presents: The Black Madonna live set!
The Black Madonna is the first female Creative Director, of the Chicago's legendary institution, Smart Bar.
A sublime technician behind the decks, The Black Madonna is known for fluent and dynamic all-vinyl appearances, which span from disco to techno.
Opening sets:
Fouchat
SAS
Be there at 22:30
Hip Bucharest party, in a Hip Bucharest place!