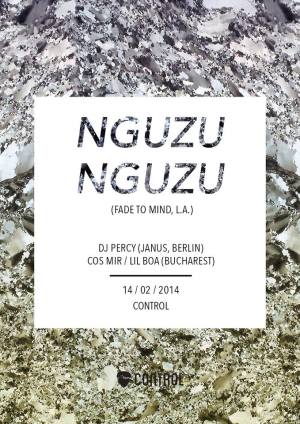 Concert

NGUZUNGUZU live in Bucharest

Friday, February 14th, 2014 – 22:00 – electronic music
Where
What
Nguzunguzu (FADE TO MIND, L.A)
Dj Percy (JANUS, BERLIN)
Cos Mir/ Lil BOA (BUCHAREST)
_________________________

Nguzunguzu (en-goo-zoo-en-goo-zoo ) is one of the sexiest experiments of pop and RnB, Chicago footwork and kuduro, house percussions and dirty bass from Los Angeles: cross genres, cross tempos, beyond any kind of notion in advanced decomposition such as "experimental" and "mainstream".
"sad, sexy and scary", in their own words.
Concert powered by Rokolectiv and Control club.