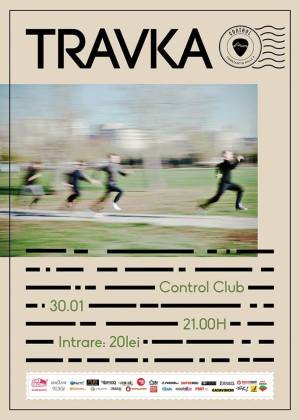 Concert

TRAVKA live!

Thursday, January 30th, 2014 – 21:00
Where
How much
20 LEI
What
Underground Circles and Balkan Rock Music Performance
TRAVKA, a Romanian alternative rock band, concert @ Control
In 2012 Travka releases their third album - OKEAN. The band decided to print just 5 records of Okean and launched each of them in five major cities of Romania asking their fans to engage into communication and pass the album from one to another. Okean became the first traveler's album ever.
more at:www.facebook.com/travka.oficial
As a Bucharest tourist in searching of live music experiences don't miss this!
Entrance fee: 20 lei