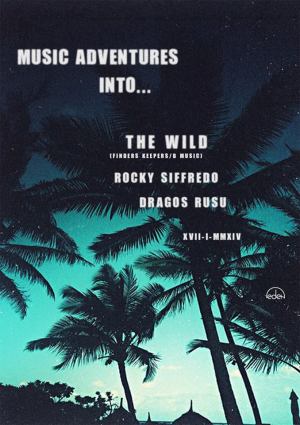 Party

Music Adventures

Friday, January 17th, 2014 – 23:00
Where
How much
10 LEI
What
Are you a Bucharest tourist willing to party this Friday?
Expect the unexpected and go Out There into The Wild! @ Eden Club
Music Adventures - Into - The Wild (Finders Keepers / B Music)
Line up:
The Wild (Finders Keepers / B Music) (BE)
Rocky Siffredo (Disco Sigaretta)
Dragoș Rusu
The Wild has been Dj'ing for over 14 years. As a digger he has traveled some remote parts of the globe to unearth rare and beautiful music: from Korea to Trinidad, from Brazil to Indonesia. Some of that music is now being released on his micro label Out There Records, which produces small press, handmade, high quality musical pearls.
He is also part of the Finders Keepers / B Music collective for which he does research and recently helped release the early Belgian electronic music of Karel Gooyvaerts and Louis De Meester.
He has also collaborated with Jazzman records for licensing and research. Besides these activities he has run a 10 year radio show on Urgent.fm and now has a radio show on the national radio Fm Brussels.
He is the booker of Bonnefooi, one of Brussels' most vibrant music venues, also sharing decks with Optimo, James Pants, Dj Shadow, Coldcut, Dj Simbad, Sofrito and many many more.
The Wild is a musical adventurer that never limits himself to a single genre, country, style or flow.
Entrance fee: 10 lei