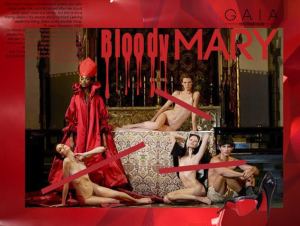 Party

Bloody Mary Party @ Gaia

Thursday, December 19th, 2013 – 23:00
Where
What
She might have been the bloodiest queen, but who cares when the cocktail named after her is just sooo tasty? Gaia is a library, but this is not a history lesson! It's always about fashion! Leaving aside the killing, Mary loved another thing. To wear the color RED!
Christmas is around the corner! So, dear gentle, gentlemen, you know what else is red? Loubies are red! Cartier is red! And nothing is redder than a red Valentino dress! ;) What do you say? Want to be the most loved Red Santa?
This Thursday, wear the color of love, energy and passion! Wear something red, and be up all night to get lucky!