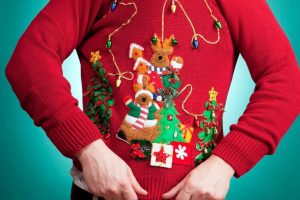 Party

A Christmas to remember

Tuesday, December 24th, 2013 – 21:00
Where
What
Planning to visit Bucharest during Christmas time?
X Hostel gives you a reason to book a bed there during your stay in Bucharest! Read below what the hostel prepaires for you these days!!

Get ready for the most fun you've ever had at Christmas. No pretending you love dodgy presents, no sloppy kisses from your aunt, and no ugly sweater. Wait, please wear your ugliest sweater to party on Xmas Eve but note the Christmas portraits taken on this night are not the type you probably want to send on a card to the family.

As we nurse our hangovers on Christmas Day, we're going to play some classic holiday movies on the comfy couches, wear our pajamas all day and get the party started all over again with deliciously spiked punch. Lunch will have an international flavour with everyone encouraged to bring a dish from their homeland.

Fingers crossed Bucharest will provide us with the usual White Christmas and we can head out for a snowball fight and bob sledding.

Over the holiday season we'll be rolling out the very special X Card. Come to our Christmas and New Year's events to receive as a free gift your very own X Card that gives you many discounts to the awesome upcoming X activities including City Pub Crawls, Beer Pong Tournaments, Camp X, Damage Room, Escape Rooms, Meek & Seek and much, much more! Starting from January 1.