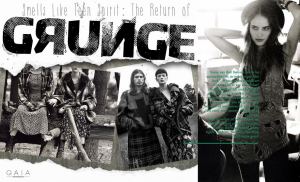 Party

Grunge Party @ Gaia

Thursday, December 5th, 2013 – 23:00
Where
What
GRUNGE Party in Bucharest @ Gaia Club
Some say that fashion has to be uncomfortable in order to get the look. What do you think Kurt Cobain had to say about that? He just flashed his middle finger and GRUNGE came to life!
This season is the most popular trend! Everywhere you turn, in every window of any stores all you see is this cool, raw, messy, edgy way of clothing!
Wear a leather or jean jackets, an old, over sized cardigan sweater, flannel shirts, shredded jeans, tights, T-shirts, basically anything with holes goes!