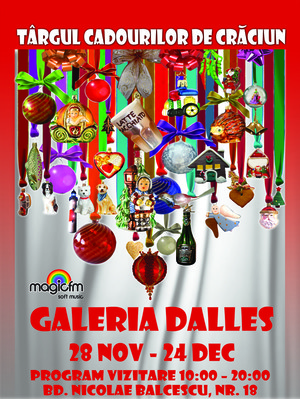 Fair

Bucharest Christmas Fair

Thursday, November 28th, 2013 – 10:00
Where
What
If you're in Bucharest for the winter holidays, you might want to check out the Bucharest Christmas Fair at Dalles Hall in downtown Bucharest.
The Bucharest Christmas Fair is open from November 28th 2013 to December 24th 2013, and brings to your attention over 100 participants that come up with inspired gifts for the most demanding customers.
Traditional Christmas products, ceramics, embroidered fabrics, wooden and leather crafts, masks, icons, manually painted Christmas balls, the most delicious sweets or unique jewelry and accessories and other traditional winter holidays objects will be sold.
So, if you want to go shopping in Bucharest this Christmas, you can check this fair.
Interested in visiting Bucharest? Book a hostel near this Christmas Fair.
Free entrance