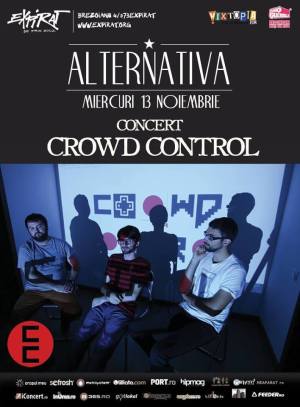 Concert

ALTERNATIVA @ EXPIRAT

Wednesday, November 13th, 2013 – 22:00
Where
What
ALTERNATIVA = Wednesday night underground Romanian bands concert at Expirat Club.
This Wednesday, November 13th, Crowd Control concert at Expirat in Bucharest.
Crowd Control is a musical project from Bucharest via Rm. Valcea, offering a new and eclectic alternative to the local sonic landscape.
The electro-fusion band invites with each performance in a special trip to the thin boundary between social manifesto, underground, indie, post-punk and dub.
http://crowdcontrolro.bandcamp.com/album/game-over-ep
Free entrance