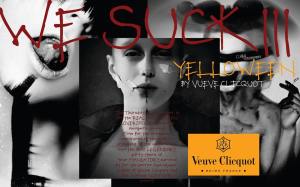 Party

WE SUCK III @ Gaia

Thursday, October 31th, 2013 – 23:00
Where
What
Thursday, 31 of October is for the REAL HALLOWEEN LOVERS!!! Only monster members allowed!
Time for the creepiest creatures of the night to crawl out of the underworld into the most LEGENDARY party there is!
Your MANDATORY survival kit for the horror Apocalypse- A glass of Veuve Clicquot and the scariest COSTUME ever!!!