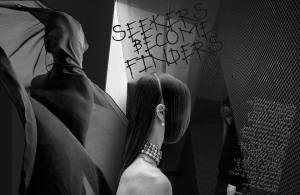 Party

Hide & Seek Party @ Gaia

Saturday, October 19th, 2013 – 23:00
Where
What
Saturday night party in Bucharest ; careful what you're looking for!
This Saturday Gaia will become a labyrinth! Not a metaphorical one! A real LABYRINTH with special performers and appearances to find behind every corner! Special can mean many things...
What are you looking for, as a tourist in Bucharest? SECRETS, DECADENCE, FASHION, GLAM, THRILL, OPULENCE, WEIRDNESS, GIRLS, BOYS? You will FIND it all, and much more!
Wanna play a game of Hide & Seek? ...shhhhhh!