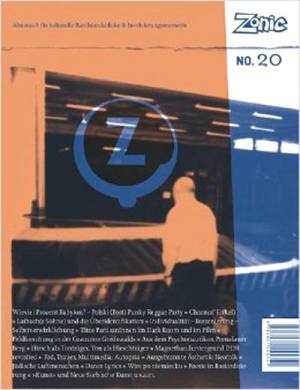 Conference

Alexander Pehlemann // DDR Underground Art '80s

Thursday, October 10th, 2013 – 20:00
Where
What
Londophone welcomes Alexander Pehlemann, German journalist interested in the pop culture of the last decade of the communist Europe.
<I´d like to explore the context of GDR post punk between music, poetry, art/performances and super-8-movies, giving some really weird examples of never heard or seen before material. Featuring early works of nowadays pretty well known electronic music artists like Frank Bretschneider and other Rasternoton acts or the Lippok brothers, today in To Rococo Rot or Tarwater, and last but not least promotionwise: members of Rammstein in 80s projects.>

Alexander Pehlemann, music journalist from Leipzig, publisher of Zonic and the Zonic special edition "Spannung. Leistung. Widerstand. Magnetbanduntergrund DDR 1979 -1990".