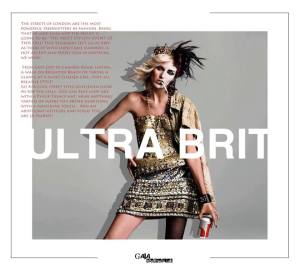 Party

UltraBrit Party @ Gaia

Thursday, October 10th, 2013 – 23:00
Where
What
Become an UltraBrit in Bucharest.
Boys remember: No gentleman goes to a lady's house if he is affected by alcohol.
Girls remember: The instincts of a lady are much the same as those of a gentleman.
The streets of London are the most powerful trendsetters in fashion. Bring that in ,add Gaia and the result is going to be:"THE MOST STYLISH EVENT OF THIS FALL"! This Thursday let's go as Brit as there is! With impeccable manners, a hot accent and perfection in anything we wear!
From East End to Camden Road, having a walk on Brighton Beach or taking a glance at a sweet Chelsea Girl...they all breathe STYLE!
Go for cool street style gentlemen look! As for the girls...you can play lady like with a Philip Treacy hat, wear anything tartan or maybe you prefer something with a masculine touch... Add an aristocrat attitude and voila! You are ULtraBrit!