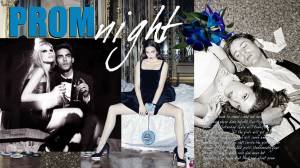 Party

Prom Night Party @ Gaia

Saturday, September 28th, 2013 – 23:00 – If we are back to school...why not having a Prom? @Bucharest
Where
What
Do you remember your High School Prom?!
If it was a disaster or not, you will be enchanted this Saturday, September 28th, by Gaia's first High School Prom Party.
All the girls will get a beautiful flower corsage and it will be served punch.
Boys, don't be shy! Go find your dream girl.
And girls! Underneath your beautiful prom dress make sure that you wear hot lingerie…
You know what they said about prom night…
It wouldn't be a genuine prom without a Queen and King!
They will be crowned in a special ceremony during the party!