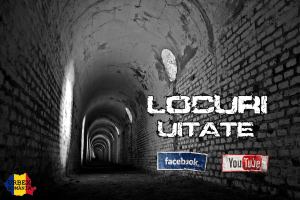 Art Show

The Mysteries of the City @ Have a Cigar

Thursday, September 12th, 2013 – 20:00 – Discover the hidden Bucharest of Petre Margineanu
Where
Have a Cigar
18 Vasile Conta St., Bucharest
What
Thursday, September 12, at 20:00, the young artist Petre Margineanu presents at Have a Cigar (Vasile Conta street No 18) the exhibition "Petre Margineanu -The Mysteries of the City", an exhibition of photography that captures the forgotten tales of Bucharest.
More
Petre Margineanu is an 18 years old Bucharest photographer and three years ago began documenting the forgotten places in Romania.
In three years, Petre has photographed more than 200 spaces-tunnels, abandoned houses and roofs-of Bucharest and through the country.
More about Petre Margineanu at: http://www.locuriuitate.com/