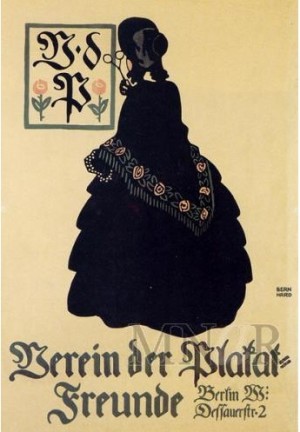 Art Show

Lucian Bernhard. Advertising and Design at the Dawn of the 20th Century

Friday, June 7th, 2013 – 10:00 – poster and advertising design
Where
What
Period: 7 June 2013 - 29 September 2013
Location: National Museum of Art of Romania, Ştirbei wing (1-3 Ştirbei Vodă Street)

The National Museum of Art of Romania and Goethe Institute in Bucharest invite the public between June 7 and September 29, 2013 to the temporary exhibition Lucian Bernhard. Advertising and Design at the Dawn of the 20th Century.
This monographic exhibition is dedicated to the famous illustrator Lucian Bernhard, presenting 218 works from posters to enameled plates, from stamps to promotional objects, fonts, book and magazine design samples. As a major influential figure of modern advertising, Lucian Bernhard's contribution to the evolution of design is extremely important.
Thus, the selected works offer a wide perspective on the impressive career of Lucian Bernhard, spanning over 70 years, across two continents: Europe and America.
The ascension of Lucian Bernhard coincides with the development of poster and advertising design in Germany, at the beginning of the 20th century. Bernhard arrived in Berlin in 1901, when he was 18. Two years later he was considered the inventor of a new type of poster: the object-poster (Sachplakat). His commercial for Priester matches (1903) became famous under the name of "Berliner Sachplakat" and marked the appearence of a new concept in advertising.
This new type of poster implied that the product should be promoted in the foreground, without the usual allegorical embellishments, making the name of the product stand out more. This innovation transformed Bernhard into one of the most successful advertising artists.
The ability to combine numerous possibilities with a specific logo made Bernhard attractive to the companies wanting to impress the consumer with a new, modern image.
More
In 1908 Bernhard created a poster for Stiller shoes, considered today the opus magnum of German advertising, frequently published in books and magazines.
In 1911 Bernhard began to work for the Berlinese manufacturer of Manoli cigarettes, for which he created not only posters and wrappers, but also all the store equipments, the design elements for the shopfronts, facades and the display of the products.
In 1914 he created for Bosch the image with which the company identifies itself even today and still uses in its commercials (with minor interventions): the famous Bosch ignition plug.
Among the logos and brands he created, which are still used, there are those for Audi (1920), the German film company UFA (1921) and Cat's Paw (1944), the American company producing heels and soles.
In 1923 Lucian Bernhard accepted the invitation to participate in a lecture tour in the United States of America and decided to settle in New York. The most successful works of his career in America are: the REM cough sirop (1926), the posters created for Amoco Oil Company and Pepsi Cola (1955), in addition to many other interior design projects.
Towards the end of his life, Lucian Bernhard gradually dedicated himself to the beaux-arts. Today art history celebrates him as pioneer of 20th century advertising.
* * *
The exhibition is organized in collaboration with the Institut für Auslandsbeziehungen (ifa).