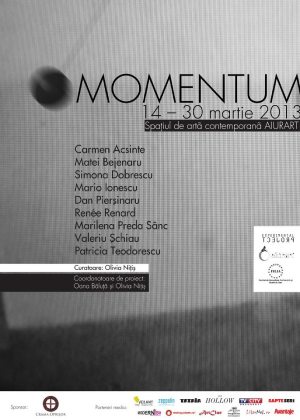 Art Show

Momentum Art Show

Thursday, March 14th, 2013 – 19:00
Where
What
Organizers: Experimental Project Association, Center for Curricular Development and Gender Studies: FILIA, in partnership with the Contemporary Art Space Aiurart
Project coordinators: Oana Băluță și Olivia Nițiș
Curator: Olivia Nițiș
Artists: Carmen Acsinte, Matei Bejenaru, Simona Dobrescu, Mario Ionescu, Dan Pierșinaru, Renée Renard, Marilena Preda Sânc, Valeriu Șchiau, Patricia Teodorescu.
More
The full depoliticization and increased reductive celebration of women as delicate, decorative and maternal is a comfortable mystification of historical and socio-political significance that the 8th of March has or should have in the collective consciousness. Momentum is a project of historical recovery and equally about changing the meaning that tradition and socio-political and cultural dynamics caused at the level of collective mentality.

Momentum invites to reflection, to deconstruction and redefinition. Momentum means the recovery of a time frame and the symptomatic implications of this process. Momentum refers to a closed system, but also to the impulse that can reshape it.