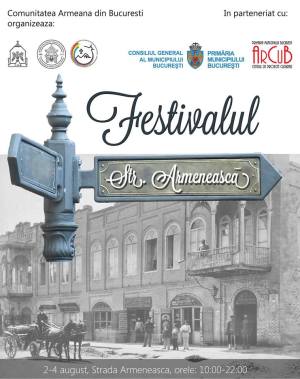 Festival

Armenian Street Festival

Friday, August 2th, 2013 – 10:00 – Armenian culture festival in Bucharest
Where
Armenian St., Bucharest

What
Armenian St. Festival will take place between 2nd anf 4th of August, from 10h00 to 22h00 in several places around Armenian Street in Bucharest, as well as right in the street, the semnet between Carol Blvd. and Rafael Sanzio St.
The event will host different happenings, from photo exhibits to traditional dance shows, workshops, film screenings and live music.
Visitors will also enjoy traditional food, coffee and beverages as well as handmade products and books.