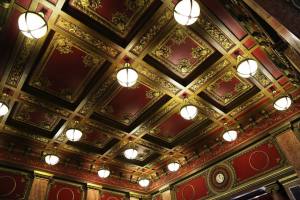 Conference

Pink Pony Lounge

Saturday, June 29th, 2013 – 23:00 – art talks
Where
North Railway Station, Official Lounge
1-3 Gara de Nord Square, Bucharest
What
Transformed in a fetish object by the tabloid press, Pink Pony ended up being the symbol of the schism between the new culture and the political propaganda.
The event gathers artists and culture representatives, talking about what is important for them NOW.
The talks are part of the Train Delivery event.
Moderators: Corina Șuteu and Cristian Neagoe

Saturday, 29.06
11-12 Gianina Cărbunariu, Peca Stefan, Andreea Vălean
12-13 Luiza Vasiliu, Anamaria Sandu, Marius Chivu
13-15 Break
15-16 Robin and the Backstabbers
16-17 Matei Branea

Sunday, 30.06
11-12 Ada Milea
12-13 Mircea Vasilescu
13-15 Break
15-16 Corneliu Porumboiu
16-17 Making Waves