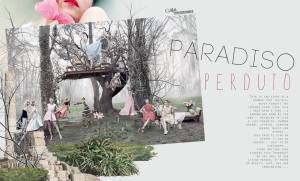 Party

PARADISO PERDUTO

Thursday, June 13th, 2013 – 23:00 – Fashion Party by the lake
Where
Floreasca Lake
19 Tarmului St., Bucharest
What
This is the story of a summer that you will never forget! The legends start like this : Once upon a time...a garden was born by the lake... bringing to life a lost paradise, summer dreams, affairs, fashion trends, music and nymphs...
This tale is like no other! It has no ending....Just to be continued...
Start writing your stories this Thursday! Be the soul of our living garden. It feeds on beauty: love, art and imagination....