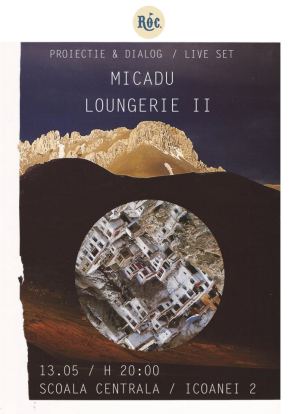 Concert

Micadu & Loungerie II

Monday, May 13th, 2013 – 20:00 – Concert and talk in the school garden
Where
Scoala Centrala
2 Icoanei St., Bucharest
What
Micadu are Alexandru and Andreea. They will talk about changing and their tours. Two young people from Romania who are learning to become grownups without forgetting how to be a child and travel by motorcycle. Visit www.micadu.ro to read about their journey with Gunnar, their motorcycle, across North America from East to West and then all the way South to Central and South America towards the "end of the world" – Tierra del Fuego.
In the interior garden of Scoala Centrala, a beautiful building and Bucharest architecture monument (and highschool!) you will also listen to LOUNGERIE II live music.
An event organized by Rocambolesque.