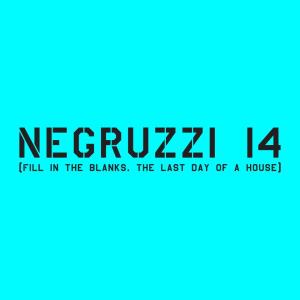 Art Show

NEGRUZZI 14 (Fill in the blanks. The last day of a house)

Wednesday, May 8th, 2013 – 08:16 – conceptual art show
Where
14 Iacob Negruzzi St., Bucharest

What
Negruzzi 14 is a house to be demolished in order to build a new one. Some artists will fill the space just before its collapse, proposing one-off show. A conceptual-sensorial time rift.
an event of ALERT studio (White Code)
Participants:
Marina Albu
Vlad Basalici
Bogdan Bordeianu
Catalin Burcea
Calin Dan
Teodor Graur
Anton Groves & Damian Groves
Bogdan Muresanu
Gabi Stamate
Marius Tanasescu

The concept of the art show recalls the conceptual intervention Splitting (1973), when Gordon Matta-Clark "operated" parts from an abandoned house in Englewood, N.J.