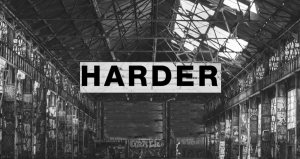 Party

Harder feat. DURCH [Berlin/Tel Aviv]

Saturday, January 25th – 23:00 – QUEER PARTY
Where
What
For this party, we will be joined by the eclectic Berlin and Tel Aviv based queer party, DURCH. With these guys, you'll be up for a ride! 😈

× HARDER is an all-inclusive queer party for everyone focusing on high energy, fast-paced and driving techno. Whatever your gender, whatever your sexuality and whatever your kink, let's come together to share our love for this music, as music knows no boundaries. ❤

× DRESS CODE: Silly/Sporty/Sexy/Crazy/Kinky.

× CONNECT HERE
+-+-+-+-+-+-+-+-+-+-+-+-+-+-+-+-+-+-+-+-+-+-
LINE-UP:
SH SE [DURCH]
https://soundcloud.com/ssshhhhhhhhhhhhhh

Kandy K [DURCH]
https://soundcloud.com/durchparty/kandy-k-durch-tlv-queerraveland

Luca Eck
https://soundcloud.com/iamlucaeck/

Bunny [Harder]
https://soundcloud.com/bunnythedj
+-+-+-+-+-+-+-+-+-+-+-+-+-+-+-+-+-+-+-+-+-+-

In Berlin, where the idea for this party was born, twinks, bears, daddies, grannies, freaks and straight boys'n'girls all dance together. Come with an open mind and treat others respectfully. We'll take care of the rest!

Any kind of -ISM or -PHOBIA will not be tolerated. If you have a negative experience with anyone, please contact someone from the club immediately and we will make sure to resolve the situation.

📸NO photos. NO videos. 📸
Let's enjoy each other, the moment and the music.

See you on Jan 25th! 😈
Bunny

♥