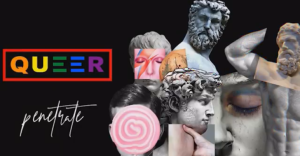 Party

II penetrate II queer party

Saturday, March 7th – 23:00 – Start your night in Bucharest!
Where
Club 16
16 Ion Campineanu St.
What
Honey, Don't you want a party where you could dance the house down boots and your queerness would be praised? We got you, boo.
WE'RE QUEER AND WE'RE HERE.
MORE TBA.
More
|| penetrate || is the way we want to break into the nightlife of Bucharest. We want to color it, to sparkle some glitter on it and to bring you along the way. The dancefloor is waiting... Be QUEER<3 <3 <3