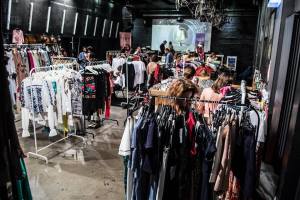 Fair

Detox+ Christmas Market in Bucharest

Friday, December 9th, 2016 – 11:00
Where
Amzei Market
Piata Amzei St., Bucharest
What
Detox+Market events sustain the consumerism heresy and militate against the wardrobe full of useless things, as well as against inflated prices and the hoarder mentality.
Detox+ Market brings together Romanian alternative fashion brands and creative designs at affordable prices, as well as wardrobe sales.
Detox+ Christmas Market will take place in downtown Bucharest, in Amzei Market, between December 9 and December 18, from 11 am to 7 pm.