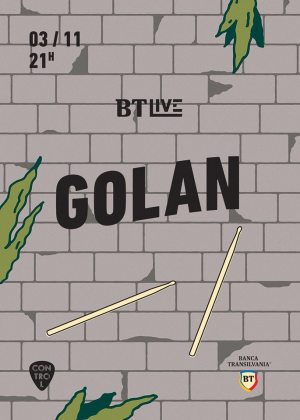 Concert

Romanian House/Nu Disco Live – GOLAN

Thursday, November 3th, 2016 – 21:00
Where
How much
30 LEI
What
Romanian House/Nu Disco Live – GOLAN
Some say that the best way of discovering a new city is by listening to its music.
This week in Bucharest you have the chance of discovering one of the prominent bands in Romania. GOLAN, a trio using its different musical loading to create a dreamy, melodic and super-danceable house/nu disco (Ernesto is from Cuba where he played only Latino music, Alex graduated the Conservatory of Music - trumpet and studied classical music, while Mihai is from the pop music scene).
Not to mention, they officially launched this year in a tour with Parov Stelar.