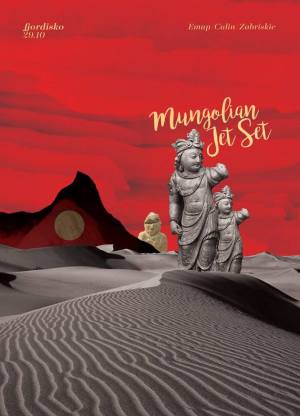 Party

Mungolian Jet Set / Fjordisko / Emap

Saturday, October 29th, 2016 – 23:00
Where
What
fjordisko proudly presents Mungolian Jet Set (NO) dj set

local support: Emap, Fjordisko ( Calin & Zabriskie )

Mungolian Jet Set is a Norwegian electronic music duo consisting of DJ and turntablist Pål "Strangefruit" Nyhus and producer Knut Sævik. Signed by Smalltown Supersound and Jazzland Recordings, The Knights of Jumungus have built a new empire from the debris of musical civilizations both recent and long considered lost. The Jetset itself features a variable personnel, but DJ Strangefruit and Knut Saevik reside at the central hub, keeping a firm rein on jazz musicians, over-enthusiastic panhandlers, technocratic beat peddlers, trance-inducing throbmongers, Fallen Space Nuns, Europop charlatans and Disco Dancers.

Entrance fee: 21:00 < 10 lei < 24:00 < 20 lei.