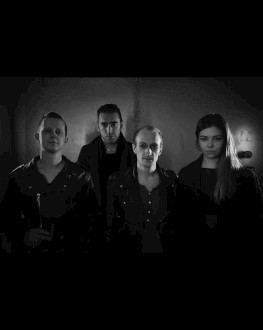 Concert

The Underground Youth [live] in Control

Friday, September 9th, 2016 – 21:00
Where
How much
30 LEI
What
The Underground Youth [live] in Control
Started in 2008 as the bedroom project of Craig Dyer, The Underground Youth's blend of dark psychedelic post-punk music has developed a worldwide loyal fan base that continues to grow. Since 2012 the band have completed a number of lengthy tours through Europe seeing them consistently sell out shows and receive widespread praise for their festival performances.

Through independent record label Fuzz Club Records TUY have released 5 LP's and 3 EP's, all of which have since sold out and been re-pressed. The band have recently relocated from Manchester to Berlin where they are in the studio recording a new LP to be released in early 2017.

The live band currently consists of Craig Dyer (Vocals, Guitar) Olya Dyer (Drums) Max James (Bass) and Mark Vernon (Guitar). Combining walls of noise, raw energy and catchy melodies TUY create a captivating live experience that is not to be missed.
Tickets:

https://www.facebook.com/TheUndergroundYouth