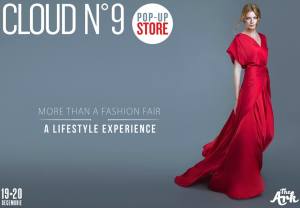 Fair

CLOUD NO. 9 POP-UP STORE. FALL / WINTER 2015-2016

Saturday, December 19th, 2015 – 11:00 – fashion design fair
Where
What
Take advantage of this opportunity for high quality shopping in Bucharest.
Meet the most talented Romanian fashion designers in a dedicated fashion event - CLOUD NO. 9 POP-UP STORE, from 19th to 20th of December, starting from 11am to 20pm.
Discover the new FALL / WINTER 2015-2016 collections and buy a fashionable souvenir of your trip to Bucharest.