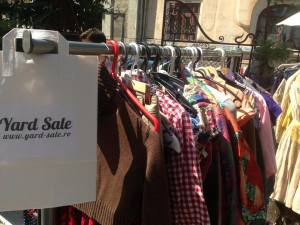 Fair

October YARD SALE in Bucharest

Saturday, October 10th, 2015 – 10:30
Where
What
If you are looking for a Bucharest gift or souvenir or you are just in the mood for shopping, this sort of flea market might be interesting for you.
The yard sale will occupy the terrace, the ground floor and the basement floor of this nice cafe-bar-pub downtown Bucharest. Dianei 4 is an old house with attitude and this social shopping event is a good opportunity to discover it.
What to expect: clothes and accessories, books, deco, music, film and more plus brunch, lemonade and other special drinks.
Hoping the weekend of 10th and 11th of October will be sunny, see you there!
Free entrance.