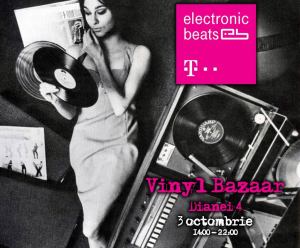 Fair

Vinyl Bazaar / Electronic Beats Festival

Saturday, October 3th, 2015 – 14:00
Where
What
Vinyl Bazaar is a project created as an extension of the Analog Bazar event, already at its 6th edition.

Vinyl Bazaar is build as a stand – alone event, part of the Electronic Beats Festival, pointing strictly by presentation and sale of vinyls.


Physical shops and online stores / DJs / Collectors
October 3rd, from 14:00 till 22:00
Also, local DJs Piers Posner, Abasc Music, Lazio and DJ Bully will play vinyl sets.