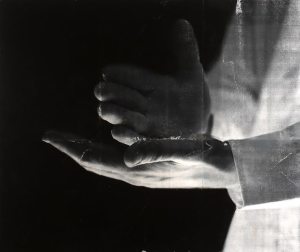 Art Show

THE FRACTURE by Mircea Suciu

Saturday, June 6th, 2015 – 19:00
Where
MNAC - National Museum of Contemporary Art

What
THE FRACTURE by Mircea Suciu @ MNAC Central
June 6th – October 5th
Opening: June 6th; 19:00
Curator: Maria Rus Bojan
Architect: Attila Kim
Coordinator: Adriana Oprea
Opening Hours: Wednesday to Sunday 10:00 - 18:00
MUSEUM VISIT FEES
General access: 10 lei/ticket
Free entrance for children
More
Imagined as a response to the symbolic context of exhibiting within the spaces of The People's Palace (colloquial name for The Palace of the Parliament) where the museum is located, The Fracture aims at exploring fragmentation as a critical perspective of understanding the symptoms of our times.
The approach takes as a starting point the observation that discontinuity and the experience of the multiple transformations that occurred after 1989 have caused serious mutations in the mentality and the manner in which Romanians and East-Europeans relate to the present.
Mircea Suciu seizes that the violent rupture with the old manner of seeing and thinking from the Communist period corresponds to an equally violent fracture in Capitalism and to a hybrid identity suspended between nostalgia for Communism and the mimesis of European forms without content.
The exhibition will be itinerated in 2016 to MoCAB - Museum of Contemporary Art Belgrade.
Project supported by: Zeno X Gallery, Belgium and Grup Transilvae.
Photo credits: © Mircea Suciu. The Deceiver (series), 2015, 51 x 62 cm, oil, acrylic, monoprint on linen. Courtesy of the artist and Zeno X Gallery, Antwerpen, Belgium.
Source: www.facebook.com/events/1380426802264460/