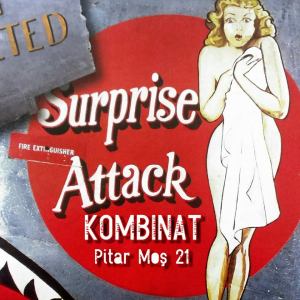 Fair

Summer Curiosities

Tuesday, May 19th – 10:30
Where
What
Shopping in Bucharest is fun!
A different kind of fair @ Kombinat - Your gift shop away from home!
May 19th – August 31st
Hours:
Mo – Fri 10:30 – 20:30
Sat 12:00 – 20:30
Based on the concept of slow-shopping, Kombinat fair recycles, combines and reinterprets clothes, objects and ideas, downtown Bucharest, also hosting a zone with clothes and handmade accessories from Romanian fashion designers at very affordable prices.
During the fair you can also discover and purchase the art works of two Romanian artists; Andu Novac (photography) and Sabina Suru's Flowers of Mold (contemporary art).