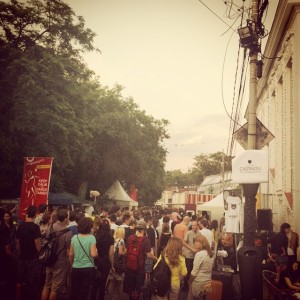 Festival

Street Delivery

Friday, June 12th – 10:00 – urban festival in Bucharest
Where
Arthur Verona Street

What
Live car-free in Bucharest for three days, June 12 – June14.
Street Delivery is an event that takes place every year in Bucharest, Timişoara, and Iași (future developments: Gara de Nord, Ferentari, Constanța, Cluj, Făgăraș, Chișinău).
In each of the cities or neighbourhoods, a street is closed for the automobiles and open for the people, becoming a space for pedestrians to stroll and take part in various artistic, social, civic, enlightening activities.
In Bucharest, the serious task is to persuade the Romanian authorities to create a pathway for pedestrians on Arthur Verona Street. It would eventually lead to a direct connection between Gradina Icoanei & Cismigiu Park in a 12 minutes' walk.
Source & more info: streetdelivery.ro/
Photo credits: Street Delivery