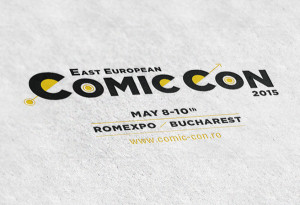 Festival

East European Comic Con 2015

Friday, May 8th – 16:00
Where
What
East European Comic Con one of the most important events of its kind in Europe and the most important one in Eastern Europe will take place in Bucharest between 8th and 10th of May 2015 at Romexpo.
It aims to bring together all those who love Comic books, movies, TV series, Sci-Fi and fantasy, Japanese culture, amine, manga, boardgames, trading card games and last but not least, technology.
This year's activities will be held on three stages. The main stage is where the contests will take place and the panels with the actors and some other panels. There will also be the gaming stage and the special panels-only stage, where some of the young internet celebrities will join us for a talk.
Open Hours at Romexpo:
08.05 Friday: 16:00 - 21:00;
09.05 Saturday: 10:00 - 20:00;
10.05 Sunday: 10:00 - 19:00;
Source & more info: comic-con.ro/