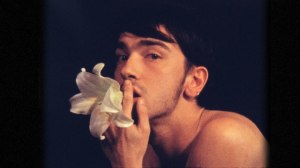 Film

LGBT Night

Wednesday, April 15th, 2015 – 20:30
Where
How much
10 LEI
What
LGBT shorts & Party by NexT @ Control
Tickets: 10 lei
April 15; be there at 20:00
Without diversity, life would be very boring.
The NexT Film Festival celebrates not only thematic and stylistic variety, but also sexual variety, through a program strictly dedicated to LGBT shorts.
From animation to comedy and from rather non-narrative shorts to outright explicit, the selected films depict homosexuality, lesbianism and intersex life in very different ways. They are naughty, but also uncomfortable, which is exactly how any film questioning the norm should be.
After the screenings stay and party with the locals.
Program: www.nextfilmfestival.ro
Buy Tickets Online
Source and picture credits: www.nextfilmfestival.ro