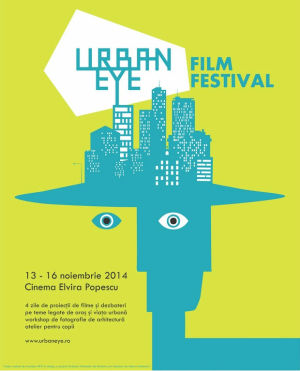 Festival

UrbanEye Film Festival

Thursday, November 13th, 2014 – 18:00
Where
How much
10 LEI
What
The first edition of the UrbanEye Film Festival will be hosted by Elvira Popecu Cinema in Bucharest between November 13th and November 16th.
Tickets:
Adults: 10 lei
Pupils, students & retirees: 5 lei
Festival Schedule!
More
UrbanEye is the first festival in Romania to promote by the use of films the dialogue regarding the built environment and urban life.
Both the city and the architecture interfere with the way we live every moment, usually without our acknowledgement.
UrbanEye seeks to awaken public interest in architecture and the city, using films as an easily accessible, while still complex, medium.
Moreover, UrbanEye seeks to establish connections from architecture and urban planning to other areas, such as photography, by creating a platform for people who share the concern for the environment they live in.(Source: UrbanEye Film Festival)