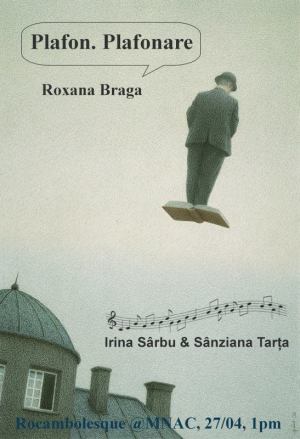 Conference

Cap.Capping

Saturday, April 27th, 2013 – 13:00 – Music, debate, no ceiling.
Where
What
What's up? The sky.
About Cap and Capping (Plafon.Plafonare) on MNAC terrace.
Exploring with the trainer Roxana Braga what's beyond the ceiling.
Art. Music with Irina Sârbu and Sânzianei Tarţa.
Perspective change hosted by Rocambolesque .
Free entrance, view guaranteed.