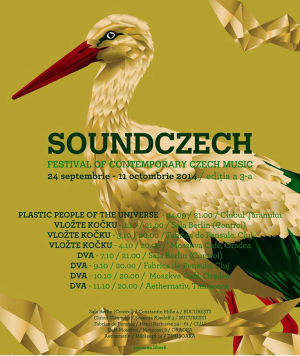 Festival

Dva live! @ SOUNDCZECH #3

Tuesday, October 7th, 2014 – 21:00
Where
What
SOUNDCZECH 3#, festival of contemporary Czech music in Bucharest, presents DVA at Control Club on October 7 at 21:00.
The acoustic-electric sibling duo Dva was founded in the spring of 2006 near Třebechovice pod Orebem Nativity. They characterize themselves as Pop of non-existent radios. - See more at: http://www.2dva.cz/en/
The entrance to all SOUNDCZECH concerts is free.
The event is organized by the Czech Centre Bucharest with support of Staropramen.