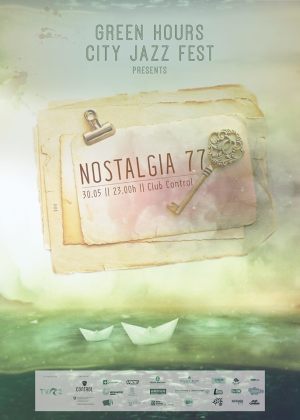 Concert

NOSTALGIA 77 live!

Friday, May 30th, 2014 – 23:00
Where
How much
50 LEI
What
GREEN HOURS CITY JAZZ Fest presents:
NOSTALGIA 77 live performance @ Control Club
Nostalgia 77, aka Ben Lamdin, first burst onto the scene with his heavy, new funk based sound in 2002.
His hard work and prolific creation process has led to the release of many outstandingly high quality albums in a relatively short amount of time, containing a diverse and varied fusion of styles and influences from more mellow, solemn, moody yet beautiful offerings to more upbeat, heavy funk, hip-hop based beats mixed with dusty old jazz, obscuro funk and psych bits and pieces.
This driven sound spectrum of audio offerings led to the development into the full 2007 nu-jazz orchestrated release of 'Everything Under The Sun' in March 2007.
This hard work ethic, gifted writing talent and dedication to his music contributed towards Ben winning the 'Jazz Album of the Year' award at the 'Gilles Peterson BBC Worldwide Awards' in 2006.
Entrance fee: 50 lei
Details: www.greenjazzfest.ro/ www.facebook.com/events/661629460583153/