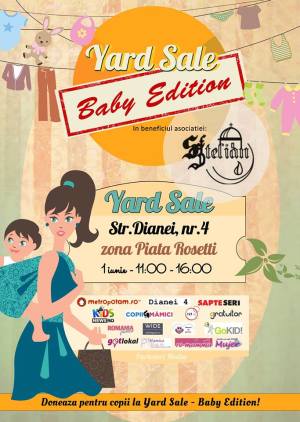 Fair

Yard Sale – Baby Edition

Sunday, June 1th, 2014 – 11:00
Where
What
Yard Sale @ Dianei 4, June 1, 11:00 – 16:00
Yard Sale Baby Edition aims to collect clothes and money for 20 children, aged between 3 and 18 years, cared for by social parents.
Bucharest Yard Sale evolved from a meeting between friends, worried about their own crowded closets, to a Bucharest phenomenon expected monthly by hundreds of people.
Yard Sale – REUSE, RECYCLE! – gives you the opportunity to mingle with the locals to see what Bucharest hides in the closet!
Are you looking for some interesting and cheap gifts from Bucharest; you want to meet some beautiful locals and help the children in need?
Free entrance; be there at 10:00