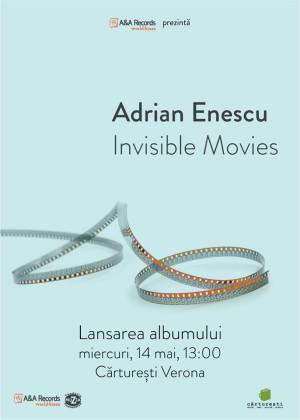 Launch

ADRIAN ENESCU - INVISIBLE MOVIES

Wednesday, May 14th, 2014 – 13:00 – album launch
Where
What
The album "INVISIBLE MOVIES" (2014-A&A Records) brings the passion of the composer for the film music. "INVISIBLE MOVIES" includes excellent film music pieces from the 70s and 80s, as well as from the 90s and one from 2013.

One of the most well-known and appreciated Romanian composers, Adrian Enescu (b. 1948) has created the soundtrack of nearly 65 Romanian and European movies.
He is one of the pioneers of the electronic music in Romania, approaching this genre since the 70s.
Do not miss this launch, especially if you are a music addict and you are looking for a collectors' item from your trip to Bucharest!