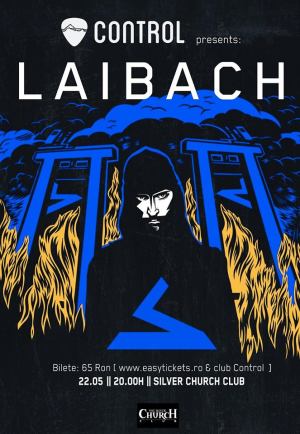 Concert

LAIBACH live!

Thursday, May 22th, 2014 – 19:30
Where
How much
65 LEI
What
Control Club presents: A SPECTRE is haunting Europe, the Spectre of LAIBACH!
LAIBACH – Spectre Tour, May 22 2014, in Bucharest @ Silver Church
Laibach is a music and cross-media group from Slovenia established on the 1st of June, 1980 in Trbovlje.
From the start Laibach has developed a "Gesamtkunstwerk" – multi-disciplinary art practice in all fields ranging from popular culture to art (collages, photo-copies, posters, graphics, paintings, videos, installations, concerts and performances). Laibach is practicing collective work, dismantling individual authorship and establishing the principle of hyper-identification.
During recent years the group underwent an international re-evaluation of their artistic practice in the course of an emergence of post-structuralist views on worldwide conceptual art production. more:http://www.laibach.org/bio
Tickets: http://www.easytickets.ro/#/events/details/id/32
Entrance fee: 65 lei; be there at 19:30.