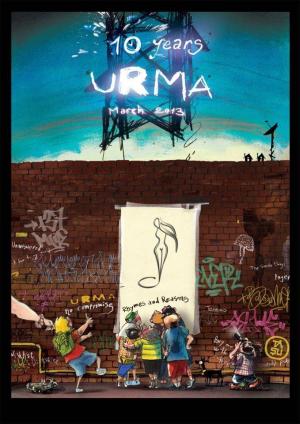 Concert

URMA - 10 Years Anniversary

Thursday, March 28th, 2013 – 22:00 – Acoustic Alternative rock concert
Where
How much
20 LEI
What
Urma began as a simple journey, one day in the spring of 2003. It pretty much resembles a road-novel. Between destinations and among thousands of miles, it took the time to throw unique live performances, compose and record for the three albums it has released until now.
- December 2004 – "Nomad Rhymes"
- October 2005 – "Anger as a Gift"
- December 2007 – "Trend Off".
URMA presents their fourth album, "Lost End Found".
Tha band:
Mani Gutau * words & guitars
Dominic Csergo * drums
Sorin Erhan * bass
Jimmy Cserkesz * guitars
Luis Angel Palomino * saxophones & flute
Ati Panaitescu * percussion