Bucharest is the ideal place for shopping fashion or traditional gifts from Romania. Creativity and tradition are mixing and the Romanian fashion designers, artists, artisans and craftsmen are well-known for their inspired collections and crafts.
Don't waste the occasion during your trip to Bucharest! Bucharest Tips will help you find the coolest events dedicated to shopping, fairs and markets where you will meet the most talented designers in Romania.
Wondering what to buy in Bucharest? Attending Bucharest top fashion and design fairs, the traditional markets, as well as the hidden yard and garage sales will make you feel like a local. From fashion garments, jewelry and accessories to traditional crafted objects and Romanian traditional foods, Bucharest's fairs will provide you the best souvenirs from Romania.
Don't forget about the atmosphere, too – Christmas markets or summer fairs – the best shopping destinations are Bucharest's most interesting, sometimes unconventional lounges, gardens, pubs or event venues. Designers are ready to share their collections and the venues hosting the fairs are providing great music, food, drinks and lots of fun.
This is why usually attending a fashion fair in Bucharest is easily translating to an entire afternoon (or day!) spent in a relaxing and inspiring environment, where shopping become only one of the top ingredients!
Bucharest Tips made a shopping guide with the best buying destinations: fashion and design fairs, yard and garage sales, traditional markets, as well as unconventional handmade and crafts fairs. For all tastes, for all pockets!
Top 5 Romanian Fashion Design Fairs in Bucharest
1. V for Vintage Fair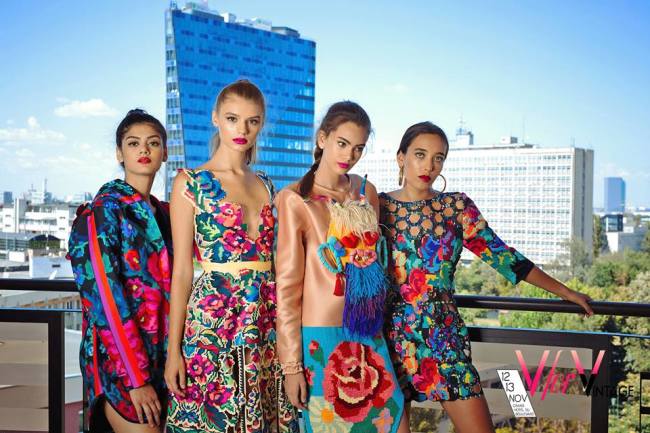 Started as an event dedicated to vintage fashion, V for Vintage soon reconverted to one of the most loved fairs presenting the collection of the Romanian contemporary fashion designers, exploring the new trends and discovering the newcomers.
Usually the fair features young fashion and urban brands and designers, all with a fresh attitude and still affordable prices (as compared to luxury fashion brands).
The next edition (as we are writing this article) will take place between 12th and 13th of November, V for VINTAGE #17.
Check online the Romanian designers present at V for Vintage fashion fair!
2. Autor Contemporary Jewelry Fair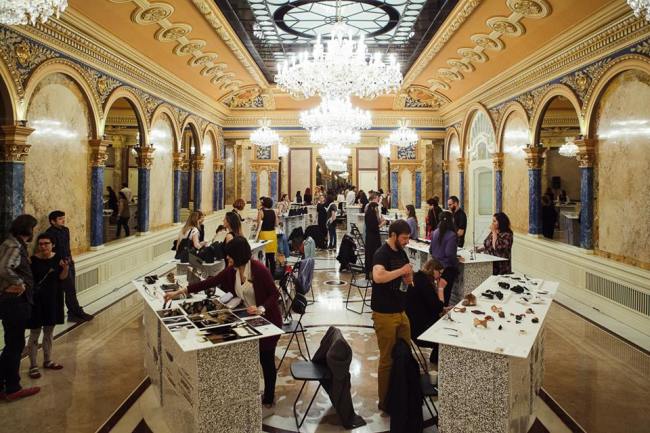 Autor is a well established design fair in Bucharest, centred on contemporary jewelry, which has become international, along its multiple editions.
Therefore, apart the Romanian fashion accessories designers usually present at the trade event, Autor also hosts designers from Europe, Asia, United States and South-America.
Ana Barbu (UZURA), Doru Dumitrescu (Wearable Sculptures), Iza Vișoianu (snob.), Cleopatra Coșuleț and Mona Velciov (Monotip) were among the designers awarded within the 2016 edition, happened on April 16th & 17th, which brought together 70 designers and more than 2000 jewelry lovers.
In 2016, Autor has founded a new leather themed fair, MATERIA Contemporary Leather Fair and first creative platform in Romania for designers that create leather bags, shoes, accessories and clothes.
3. CLOUD NO. 9 POP UP STORE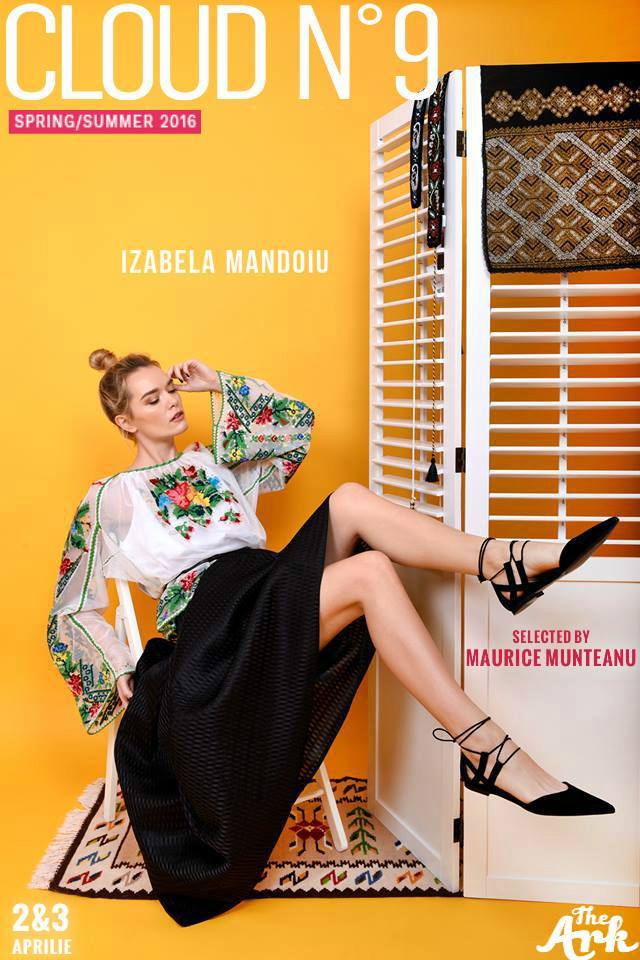 Fashion event launching Romanian fashion designers seasonal collections, CLOUD NO. 9 POP UP STORE is a mobile fashion boutique featuring the most influential talents in the field. It is a good occasion to find out the latest fashion trends and to buy a special souvenir from your trip to Bucharest – an outfit signed by a Romanian fashion designer!
Check the next CLOUD NO. 9 POP UP STORE in Bucharest, presenting the Fall-Winter 2016-2017 collection, on 17th and 18th of December 2016.
4. Art Fashion Fair

Art Fashion Fair takes place at Masion 13 in Bucharest and presents some of the most talented Romanian designers and artists. The exhibition presents an exceptional selection of works, including contemporary clothing, accessories, home deco and organic products, with a focus on original design, quality and inspiration for a sustainable future.

The event combines thoughtfully curated designer exhibitions with the coziest urban oasis (tasty urban food, healthy desserts, coffee & drinks), which reflects the fair's commitment to making the visitor experience a dynamic one.
Visit Art Fashion Fair | Holiday Market on 26th -27th November 2016!
5. Half is Free Shopping Festival
Half is Free is a fair organized by Andreea Esca, a TV hostess in Romania, and brings international brands and Romanian designers at half price: clothes, jewelry, accessories, interior design and cosmetics. Plus fun and food!

Alternative & Urban Fashion Fairs in Bucharest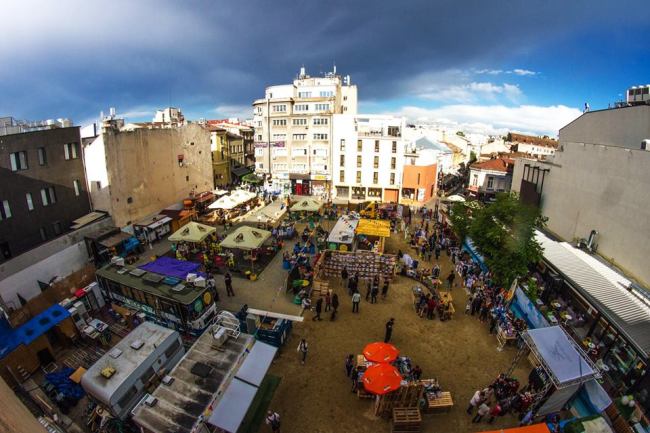 You may not be the glam fashion type, but instead you might be looking for a good pair of sneakers, a cool T-shirt, a print jacket and a pair of jeans or a comfy skirt, the urban uniform which allows you to go biking, skating or clubbing all night long!
We have good news! Bucharest offers you some cool urban and street fashion fairs, bringing together alternative casual fashion brands made in Romania, as well as handmade goodies ready to wear!
By visiting these fairs you'll see the latest trends in young fashion and buy original clothes and accessories, created by talented Romanian designers.
SOLE & SHAPE is a fair in Bucharest, centred on sneaker culture, bringing together streetwear shops and urban designers.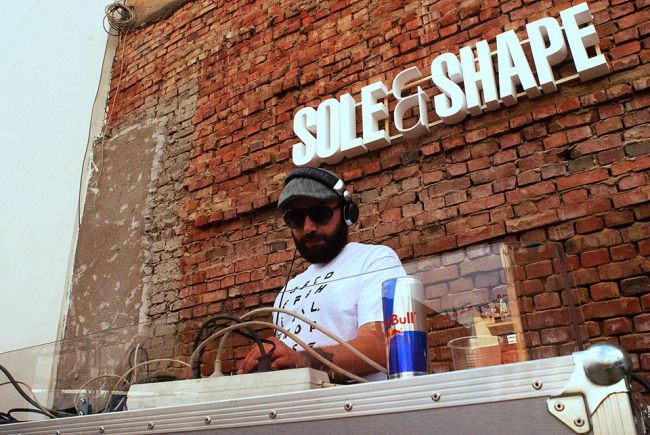 BOUNTY FAIR is a fair in Bucharest promoting Romanian handmade fashion and crafts (clothes, shoes and accessories, interior decorations, bio and raw products), organized at Casa Universitarilor almost every month. Creative workshop for adults and children, restaurant area and large garden in the summer are the best ingredients to spice the shopping session!
Enjoy this November edition or the Christmas edition, between December 17 and 18!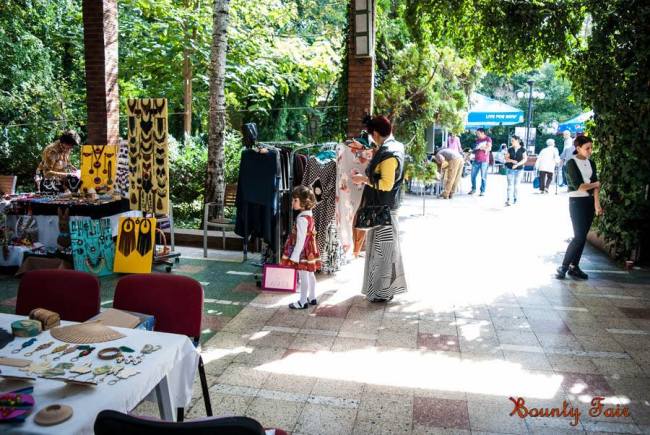 DICHISAR is a series of periodic showcases of Romanian creative talents. Organized by Breslo.ro, an online community of handmade designers and artisans, the event is created in a fun, urban and alternative spirit, being a meeting point of Bucharest's most talented creators.
You can enjoy the next Dichisar fair this winter between December 10 and December 11.
DETOX+ MARKET is another event which brings together Romanian alternative fashion brands and creative designs at affordable prices, as well as wardrobe sales. If you are in Bucharest in December, visit Detox+ Christmas Market!
Top 3 Yard and Garage Sales in Bucharest
Low budget, full of colour and life, these yard and garage sales are fun events organized in cool places in Bucharest, such as terraces and gardens in summer or pubs and cafes in winter. They go together with a relaxed atmosphere, cold lemonade and cocktails or hot teas and spicy coffees, depending on the weather outside!
They are a good occasion for you to mingle with locals, make new friends and buy a souvenir from Bucharest (at low prices!).
1. Yard Sale (the oldest in Bucharest)
Yard Sale is organized monthly in cool places downtown Bucharest.
It usually has a social cause attached and their motto is REUSE, RECYCLE!
2. See Buy Bye Bazaar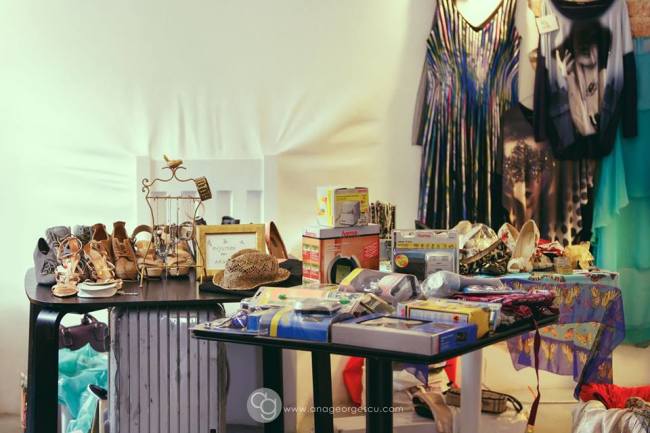 See Buy Bye Bazaar is a garage sale fair, bringing out of Bucharest's fashionistas' closet unique fashion items at small prices. The event takes place several times per year in Bucharest, hosted by Maison 13.
This November edition of the bazaar will take place in the weekend of 19-20, from 11 am to 7 pm. Heated terrace, coffee and goodies in a special shopping session in Bucharest!
3. LOVE Yard Sale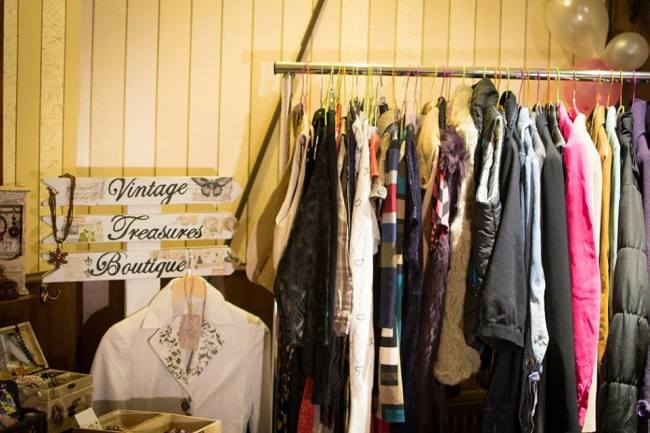 LOVE Yard Sale means two days of discovering fashion items, accessories, decorations and small objects with friendly prices, dug out from smart and sassy wardrobes of Bucharest's shopping addicts.
Next Love Yard Sale - in the end of November (26 -27 of November), between 10.30 am and 5.30 pm.
Have a nice shopping time in Bucharest!