Where to go relax for a day or two near Bucharest without driving too long, in a radius of maximum 50 km? You are maybe wondering what is there to see apart the attractions you already checked in the city and you are planning a chill trip for the weekend, not too far from Bucharest.
Bucharest Tips has researched for you and we made a list with the most interesting places reachable in half an hour – one hour driving distance from Bucharest. This list includes castles and palaces, private estates, adventure parks, natural sites and parks, forests, lakes, countryside destinations, exquisite villas and mansions, luxury accommodations with pools and great restaurants, as well as lots of outdoor activities, from hiking and swimming, to climbing, fishing, riding... and more!
Considered almost part of Bucharest, some of these special places offer you a fast getaway from the city rush. Other destinations we propose are in the counties surrounding Bucharest and offers you a new perspective on the countryside life in Romania. So, are you ready for the greatest Bucharest getaway experience?
WEEKEND DESTINATION 1 - MOGOSOAIA AND BUFTEA (10-20 KM NORTH-WEST OF BUCHAREST)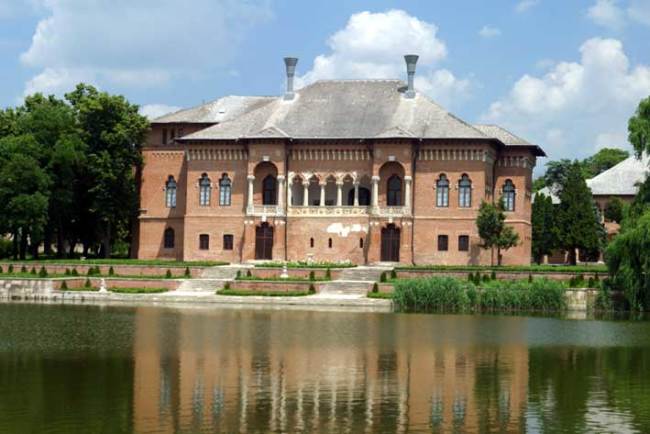 Well-known as a weekend destination especially in sunny days, Mogosoia is about 10 km far from Bucharest's city centre, in the N-W direction towards Chitila-Straulesti. It is a large domain situated on Mogosoia lake, including Mogosoia Palace, a construction dating from 1700, built in the local architectural style called "Brancovenesc" (Romanian Renaissance style) and an English style park.
The palace is a museum you can visit, also hosting cultural events such as classical music or jazz concerts, art shows, film and theatre shows. It is opening starting 10 am. You can also take a walk in the park or have a picnic there, on the large lawn or nearby the lake. There is a restaurant in the premises and some fast food and terraces by the lake, before entering the domain.
What is else to do in Mogosoaia (in summer)? Pedal-boating, roller-skating on ramps, cable wakeboarding, stand-up pedaling, kayaking, water skiing and DJ parties by the lake, all in Zumbaala Wake Park.
Situated in Buftea, nearly 20 km from Bucharest on the same route as Mogosoaia, Stirbey Domain is a private property generally open to public on weekends (12 pm to 10 pm) and you can enjoy a walk in the domain's gardens by the lake or visit the palace (constructed in 1860's) and its pavilions. The tax is 10 EUR (a voucher which you can use in the restaurant).
The domain also includes a large lawn of 8,000 sqm, where it is organized a music festival, Summer Well.
What else can you do here? Horse-riding, balloon flight, activities which should be booked in advance.
Golden Times - Buftea Lake Resort (Baza Turistica Buftea)
Situated across the Buftea Lake, in the proximity of Stirbey Domain, Golden Times - Baza Turistica Buftea is a resort providing accommodation within two bedrooms bungalows, an outdoor swimming pool, a restaurant and a garden. Among the other activities you can enjoy here: cycling, hiking, table tennis, fishing.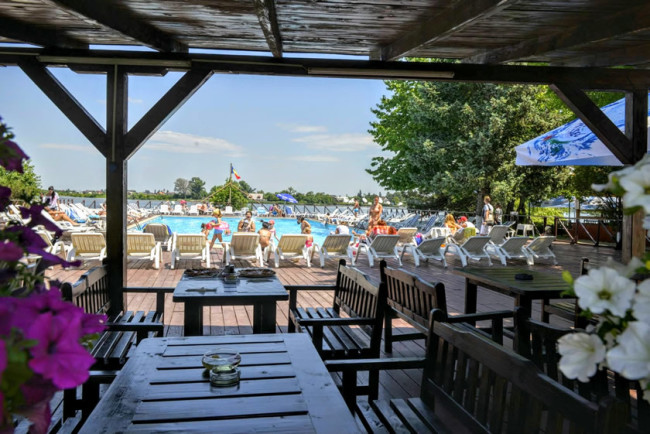 WEEKEND DESTINATION 2 - CORBEANCA-BALOTESTI- SNAGOV (30-40 KM NORTH OF BUCHAREST)
Snagov is situated 40 km north of Bucharest. It is a commune with several villages in Ilfov County.
What is there to see in Snagov?
The Snagov area includes a beautiful forest and lake, also known as Snagov Park. It is a national protected wild area with old trees and waterlilies and this is the best part of it, as nature is revealing itself without anything artificial. Or at least, it is the best for some of us. For the others, there are also a lot more "civilized" things to do.
In the area there is also the Snagov Palace, a former royal palace built in the 40s by Prince Nicolae and expanded by Ceausescu family in the 70s, but unfortunately you need special approval to visit.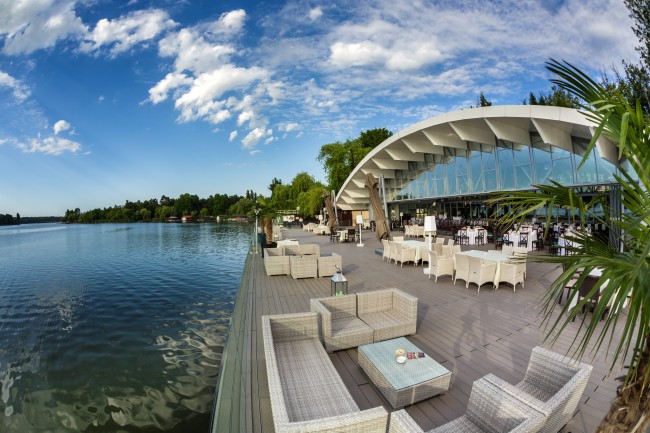 For the most pretentious tourists, Snagov Club is an oasis of luxury in great natural surroundings. Situated across the lake from the Natural Park, Snagov Club includes a five stars hotel, restaurants and gardens, a spa center (indoor pool with integrated Jacuzzi and waterfall, gym, dry sauna and Turkish bath), a Lake Pavilion, a Game Lounge and a Pool Bar (outdoor swimming pool).
The club facilitates outdoor sports, you can rent equipments for a perfect active day with activities such as boat riding, cycling, kayaking. You could also try and have fun at the mini-golf!
Apart Snagov Club, there are several other options in the area, offering similar services, including accommodation: Vila 23 Spa & Conference Lake Resort, Mirage Snagov Hotel and Resort, Casa Enache Scorovistea and more.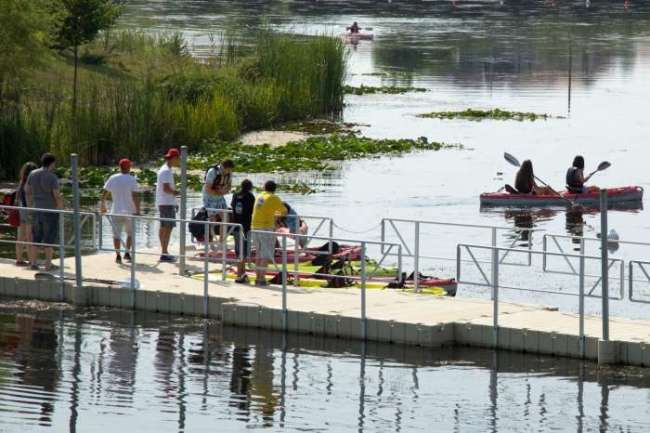 Sports and lounge club situated in Snagov area, at the southern tail of Snagov Lake, Artha Park facilitates sports and recreation activities such as horse riding, boat trips, mini-football, volleyball, badminton, kayaking, hiking and biking in the forest, monasteries circuits, fishing.
Tancabesti - Two Lakes Two Brothers Complex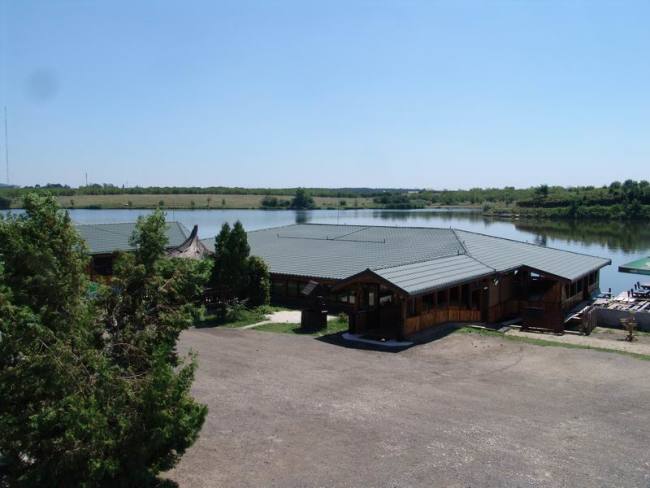 The Snagov Lake continues on the west with Tancabesti Lake, (Tancabesti 1 and Tancabesti 2), which are well-known for fishing - carp and catfish. Two Lakes Two Brothers Complex in Tancabesti includes different fishing zones and fishing contest for experts, rustic and fish restaurant, beach area and a motel, where you can stay overnight.
Edenland Park Balotesti, 40 km from Bucharest
Adventure park situated in the south-western corner of Snagov Park (side which is not natural reserve), Edenland Park is reachable within 20 minutes from Bucharest (around 40 km from the city centre). The adventure park is a classic destination mainly for families with children. It includes 12 tree tracks and a climbing wall.
What other outdoor activities to expect in the adventure park? Height jumping, archery, horse riding, paintball, ping pong and bike rentals - are these enough for you J:)
Edenland Park also provides a restaurant and an original accommodation in fully equipped tree houses, so you can also spend the night if you are too tired due to the extensive workout!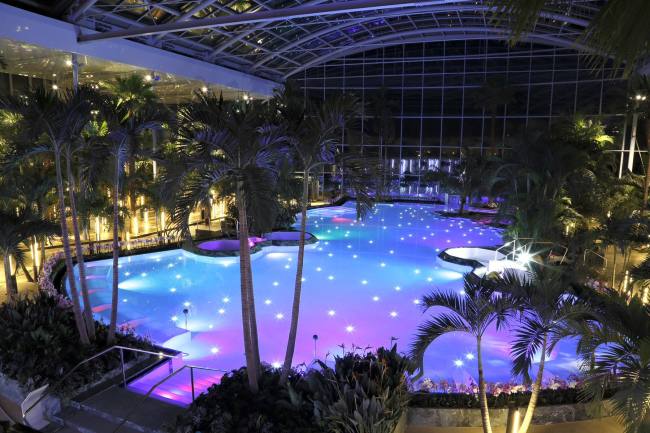 Therme Bucharest is the largest recreation, wellness and entertainment centre in Europe. It is situated at about 10 minutes drive from Bucharest, in Balotesti area (about 35 km from Bucharest's city centre).
If you plan a day of relaxing and pampering outside, but close to Bucharest, Therme awaits you all year round with three different zones: Elysium, The Palm and Galaxy, in dreamlike surroundings. Thermal pools, themed saunas, restaurants, palm trees and another 800,000 plants in the largest botanical garden in Romania are just some of the many joy makers at Therme.
Prices are also excellent: you pay about EUR 10 and enjoy the thermal waters all day long!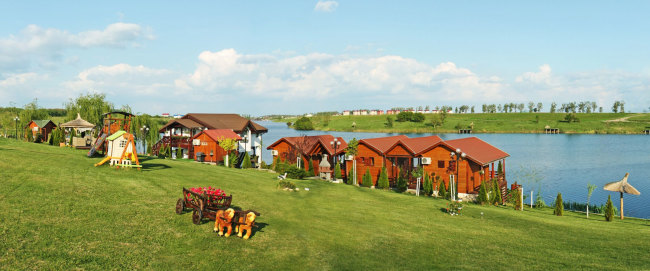 Only 15 km from Bucharest's city limit and nearly 40 km from the city centre, in the commune of Balotesti-Fieni, Laguna Verde is a good destination for the weekend, also providing a restaurant and accommodation in two villas, as well as in bungalows by the lake and trailers. Camping is also allowed, so it is a low budget option too!
The complex is offering a lot of sports and leisure activities, mainly water activities such as fishing, boating, kayaking, swimming etc.
WEEKEND DESTINATION 3 - CERNICA (15 KM EAST OF BUCHAREST)
A commune situated 15 km east from the city centre of Bucharest, Cernica is a good outside Bucharest destination as it is very easy to reach, being blessed with a forest and a lake, so the natural surroundings are extremely refreshing.
Cernica is also known for its monastery, an architectural monument dating from the 1600s.
Phoenix Club and Extreme Park Cernica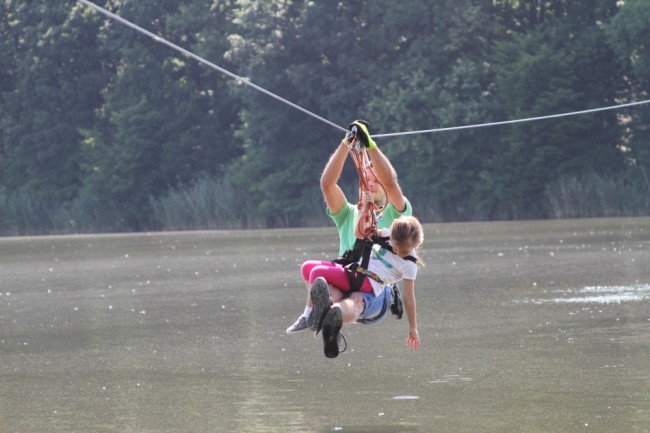 Phoenix Extreme Park it is an adventure park situated near the forest and lake. It is a good destination for families with kids, including 9 forest tracks suitable to different ages starting 6 years and other sports activities such as archery, fishing, paintball and a zip-line across the lake (800 m distance, the longest in Romania as they say).
Phoenix Club is situated in the proximity of the adventure park and it is offering various leisure facilities and accommodation by the lake. Enjoy the terraces, the outdoor swimming pool and the restaurant!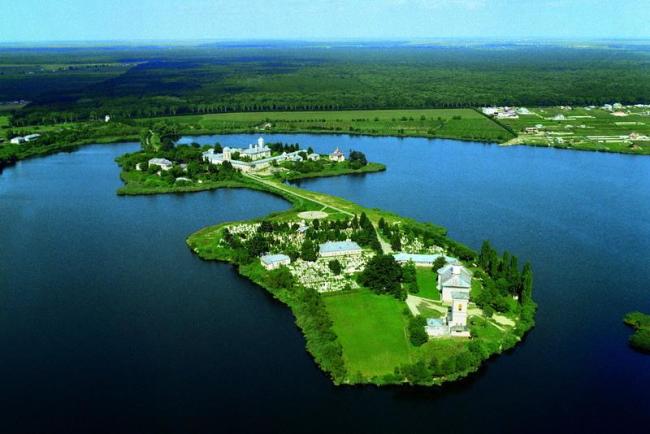 Another relaxing destination in the area is the Colonial Club Cernica, also featuring a restaurant and terrace by the lake.
WEEKEND DESTINATION 4 – GIURGIU COUNTY (30-40 KM SOUTH OF BUCHAREST)
Comana Natural and Adventure Park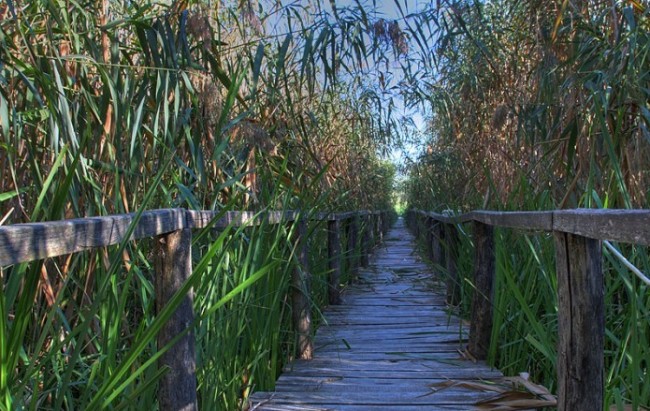 This is another getaway opportunity near Bucharest, situated in Giurgiu county, at approximately 30 km distance from Bucharest: Comana region is a real natural pearl of the southern Romania. Comana Natural Park is well-known for its Delta of the Neajlov River, a protected natural area, home for waters, birds, trees and abundant vegetation.
If you choose this destination for your weekend outside Bucharest, remember also that in May there are lots of peonies blooming in the Comana forest, an occasion used by the locals to celebrate spring, during Peony Fest (Sarbatoarea Bujorului).
What you could do in Comana Natural Park? A walk or cycling in the forest; admiring birds from the dedicated observatory, situated some hundred metres from shore, among reed and tall vegetation (you can get there on a wooden bridge).
If you have kids, Aventura Park Comana could be a fun option – it is situated at the entrance in the Natural Park. The adventure park offers multiple tracks with different difficulty levels (for children and also adults), archery, climbing walls, boating and carriage riding.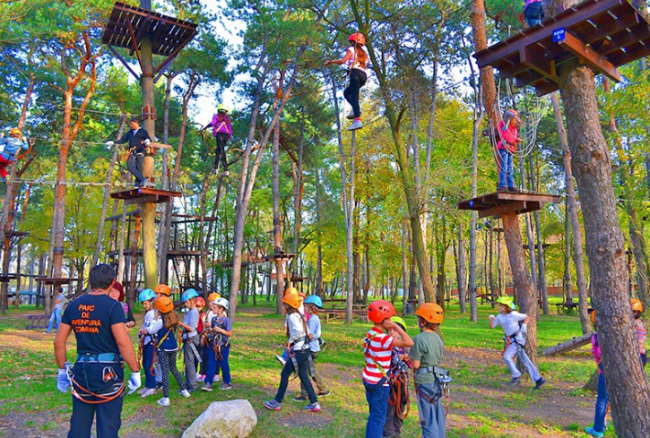 Casa Comana resort, in the vicinity, provides accommodation in four stars hotel rooms or bungalows for big families, as well as additional leisure services and facilities: spa, swimming-pool, fitness room and restaurants with Romanian traditional meals, as well as International and Greek.
Giurgiu county has more pleasant surprises for you, at less than 50 km distance from Bucharest: Accacia Village, a wonderful agro-resort, home to beautiful natural landscapes, sports and relaxation.
The resort is a truly Eden situated in Ogrezeni Village and provides lots of fun and recreation features: sport fields (mini-golf as well!), spa and swimming pool, sauna, game room, kids playground, natural park and orchard, lakes and gardens!
You can spend an entire weekend in the middle of the nature, as the resort is also providing accommodation: our favourite is the bungalow offer: for EUR 100-120 per person you have all inclusive services in the resort (except for alcoholic drinks). The bungalows have verandas opening to the lake and great amenities!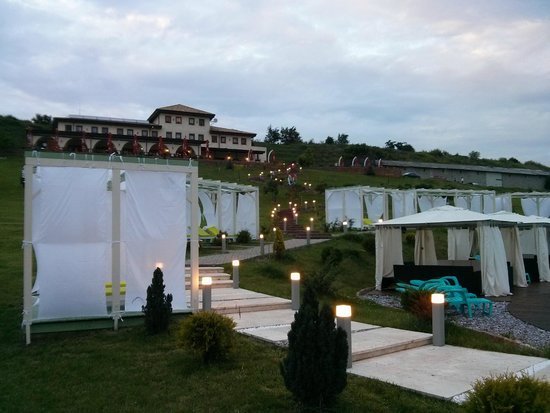 Greaca Domain is located 45 km from Bucharest, in Giurgiu County. Greaca Resort covers ​​32 hectares area and is located nearby Greaca Village. It is the perfect destination for a peaceful weekend, an oasis of peace and relaxation.
The resort includes a mansion built in Neo-Romanian architecture, a restaurant with Romanian and Mediterranean cuisine, a Wine Cellar and two outdoor swimming pools. Hotel, Wine Bar, Restaurant, Swimming Pool, Tennis Court and a lovely view, this is what Greaca offers you in a short distance from Bucharest.
Bonuses: organized ATV riding, hunting and fishing on the Danube, which is only 5 kilometers from the mansion.
WEEKEND DESTINATION 5 – CALARASI AND IALOMITA COUNTIES (30-50 KM EAST OF BUCHAREST)
Situated at 50 km N-E from Bucharest, near Urziceni city, in the village of Manasia, the Manasia Domain is a sophisticated aristocratic yet contemporary landmark, where you can enjoy a short escape from the city's tumult. The domain includes a mansion (Hagianoff Mansion - an architecture jewel with historical resonance), a wine cellar, a gourmet restaurant and a park and it is the perfect destination for a chill getaway from Bucharest.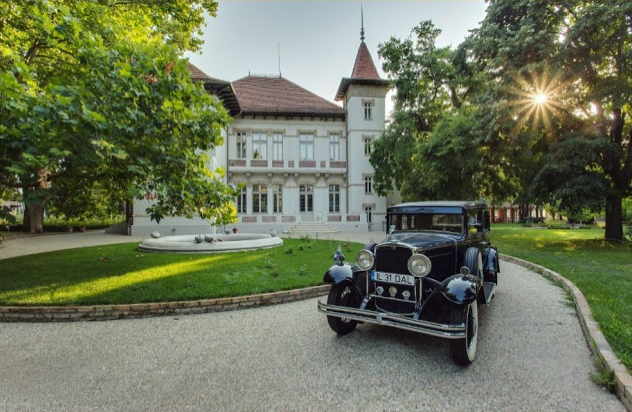 Located at less than 30 km east from Bucharest, Valea Iazurilor (The Valley of Ponds) recreation centre is a nice budget destination for tourists curious to test rural life in Romania and take a break from busy city life.
Valea Iazurilor resort is situated in Candeasca Village, Belciugatele Commune, Calarasi county, by Mostistea lake - so fishing is a special activity here – and includes 3 stars accommodation, swimming pool, sport fields and a restaurant where you can taste fresh fish local recipes!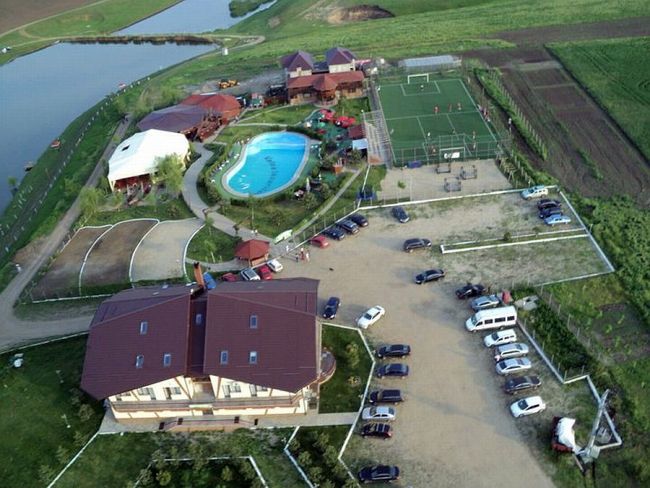 HAVE A NICE WEEKEND!